International Master Programme in Advanced Materials: Innovative Recycling
The AMIR master's programme focuses on the raw materials value chain, with particular emphasis on recycling.
One of the main objectives of the programme is to educate students to become highly-skilled European professionals with expertise in various types of materials. This expertise will enable them to develop, on a large and ambitious scale, new methods for materials recycling. In addition, the AMIR programme includes classes on transversal skills such as innovation, ethics, intellectual property, life cycle assessment, sustainability and advanced research strategies. Therefore, students will develop a deep entrepreneurship mind-set with the help and expertise of associated businesses, incubators and innovation services as well as a large panel of industries. The AMIR programme is supported by the Erasmus + Programme of the European Union.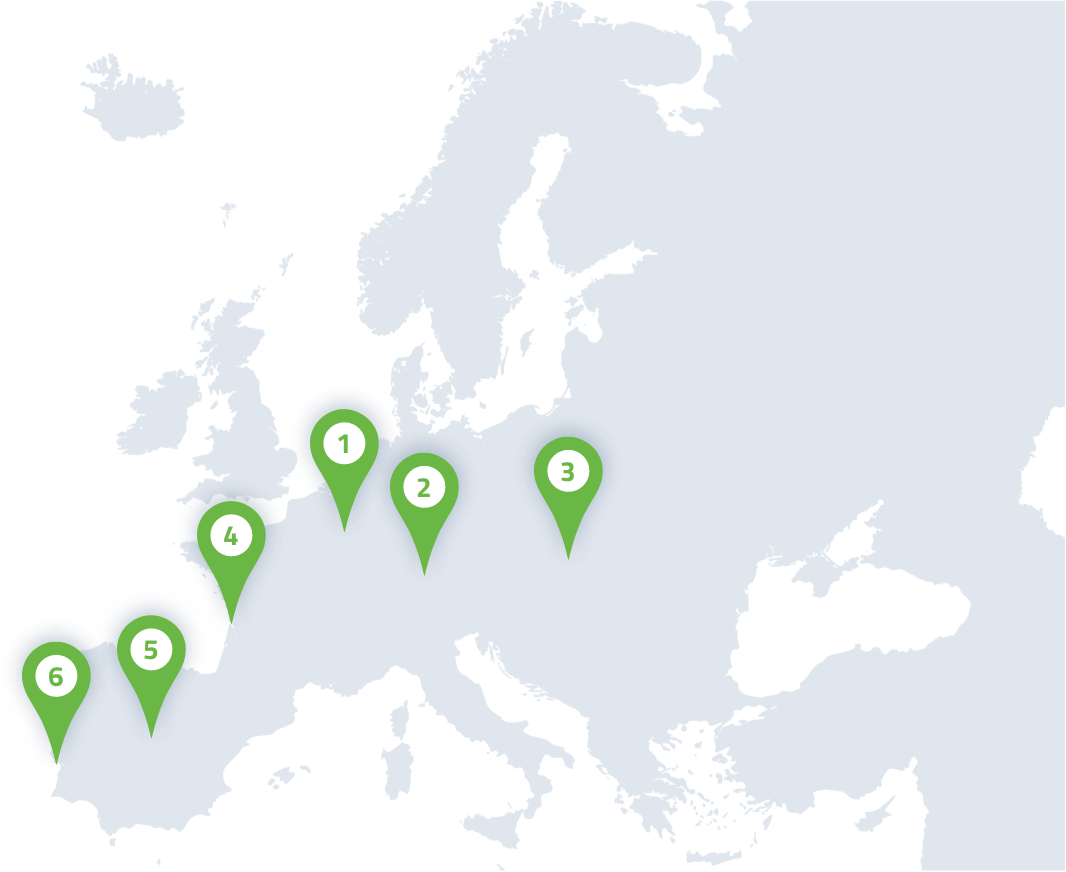 Participating universities:
1

University of Liège, Belgium

2

TU Darmstadt, Germany

3

University of Miskolc, Hungary

4

University of Bordeaux, France

5

Technical University of Madrid, Spain

6

NOVA University Lisbon, Portugal